Are you still worrying about swimming pool filtration, disinfection and other issues? Click for free consultation and answer your questions one-on-one.
A strong physique is an important prerequisite for achieving learning results. In 2018, the "Work Plan for Strengthening School Physical Education in Sichuan Province to Promote the All-round Development of Students' Physical and Mental Health" was officially released.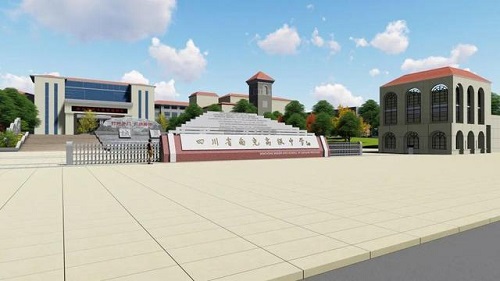 The "Work Plan" mentioned that "Improve the physical education curriculum. Vigorously develop group events such as football, basketball, and volleyball, and actively develop basic events such as track and field, swimming, gymnastics, etc.". Under the promotion of the "Work Plan", Sichuan elementary schools, junior high schools, high schools and colleges and universities have increased the construction of campus sports. The swimming pool has also become a necessary sports venue for schools. A clean and healthy swimming pool is inseparable from a complete set. Swimming pool water treatment system.
The swimming pool cannot be put into use as soon as it is built. The various requirements for the water quality of the swimming pool must meet the relevant standards before use. Even after it is put into use, the water quality will strictly comply with the national standards, and the pool water must be treated before it can be recycled. It can be seen that swimming pools must be equipped with professional swimming pool treatment equipment to ensure the safety and health of swimming pool water? So, which pool treatment equipment is trustworthy? Take a look at the AQUA professional swimming pool treatment equipment used in Nanchong High School.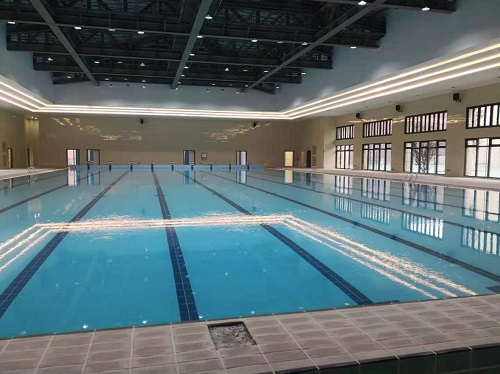 The northern Xincheng campus of Nanchong High School of Nanchong High School in Sichuan Province is located in Wenyuan Community, Jingxi Street Office, Shunqing District. The campus covers an area of 318 acres, with a total construction area of about 160,000 square meters; teaching buildings, administrative buildings, dormitory buildings, libraries, art galleries, swimming pools, sports centers and other facilities are all available.
According to the school, in order to provide students with a safe, comfortable and healthy swimming experience, the school uses AQUA swimming pool processing equipment.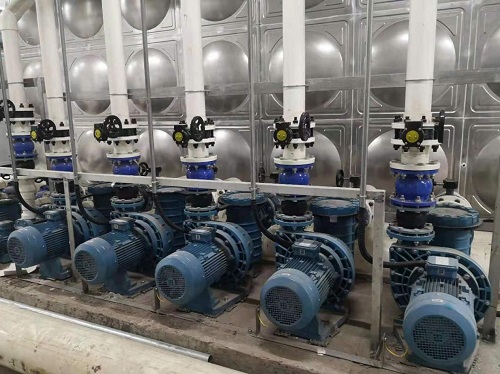 According to the actual needs of the school swimming pool, a complete set of swimming pool water treatment equipment is equipped, including: 5 AQUA circulating water pumps, 5 AQUA filter sand tanks, 3 AQUA dosing pumps, 1 AQUA water quality detector, 1 AQUA ozone generator and AQUA The anti-backwater device consists of a filter, 1 AQUA ozone reactor, 2 AQUA ozone booster pumps, 1 AQUA ozone mixer, 1 AQUA automatic exhaust valve, and 1 AQUA ozone destroyer.
The above equipment complements each other to create a healthy and safe indoor swimming pool environment for Nanchong High School Swimming Hall.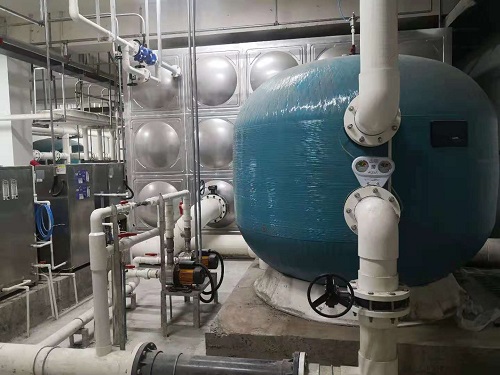 The person in charge of AQUA stated that the AQUAALB series circulating water pump used by the school has a motor speed of 1450 rpm and a service life of more than fifteen years. It has the characteristics of ultra-quiet, high flow, high temperature and high pressure resistance, and it is effectively guaranteed for the next supply. Water circulation; and the adopted AQUA filter sand tank, which is a kind of filtration equipment with simple maintenance and high filtration efficiency. Because of its advantages such as high strength, convenient transportation, simple installation, and low price, it is mostly used in large, medium, and Small swimming pools, hot springs, SPA, landscape pools and other fields; while the AQUA filter sand tank fully filters impurities, it also matches the disinfection and dosing device, creating a healthy water environment for the school swimming pool.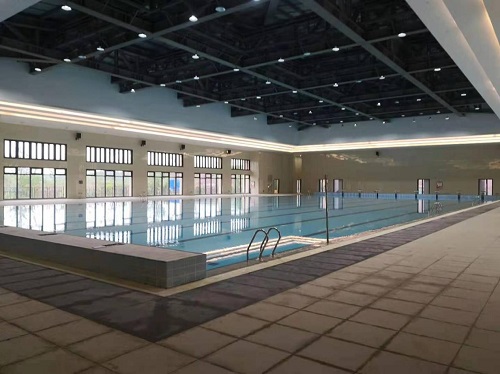 AQUA is a well-known brand in the field of swimming pool water treatment equipment. Once its related swimming pool water treatment equipment is put into use, it has won unanimous praise and praise from the school: "High work efficiency, reliable operation, energy saving and environmental protection. , Leisure exercise, etc. provide a very comfortable, healthy and safe place."